How Will Longevity Affect Your Retirement Success?
As you may be aware, the baby boomer generation is expected to outlive all previous generations. As retirees live increasingly longer, the dynamics for providing retirement income are changing. This generation will need more cumulative income than the last, and so on. Make sure that your plan includes a strategy to make sure you don't outlive your retirement assets.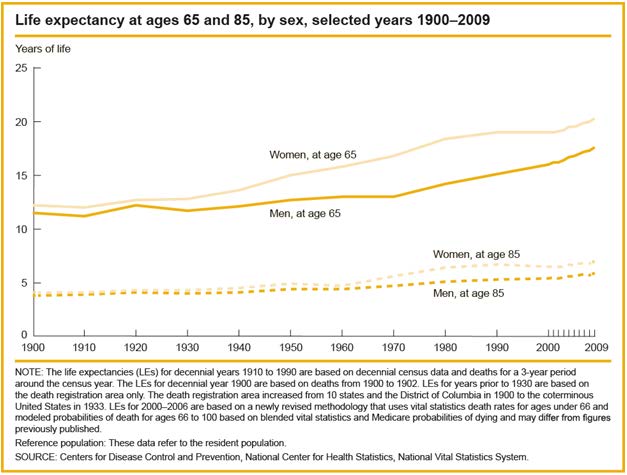 Although people are living longer, it's clear that healt care costs are rising, and they are expected to continue to rise for the foreseeable future. Make sure that your plan includes strategies to mitigate these healthcare and long term care costs, while making the most of savings.