Disability and Mortality Risks That Can Affect You and Yours
Who and what needs does your income support? How would those needs be met if you were no longer there, or no longer able to earn an income?
Most Americans' greatest asset is their ability to earn an income. Your ability to earn your income supports you, your family, and more in many cases. For your professional practice, it supports far more. Your employees depend on you, your patients or clients depend on you, and your production keeps the practice afloat.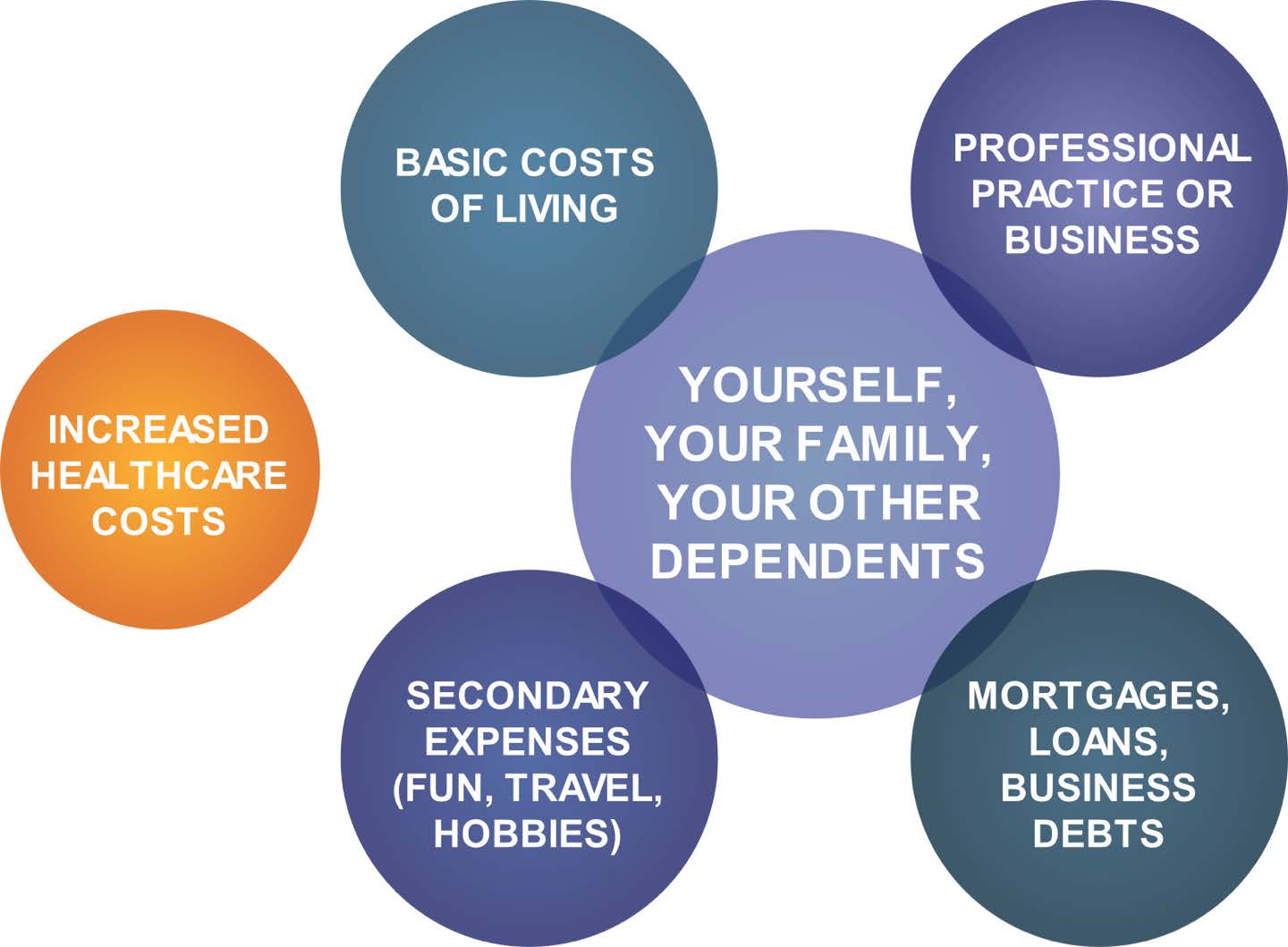 -A disability can leave those who depend on your income (including yourself) in need. Death can leave the same needs unmet.
-Death or disability can cause increased health costs that will pile up quickly on top of other costs of living. In contrast to popular belief, the majority of disabilities are illness related, not injury-related.
-Debt and business obligations won't go away in the event of a hardship. Covering debt obligations so that your family doesn't have to is important.
Everyone's situation is different. It pays to know what level of risk you and your family, you and your practice are exposed to. Whether you chose to insure yourself or self-insure (through heavy saving), the most important thing is to prepare in some way, adequately, for the unexpected.